MESSAGE
The delay in resolving the unexpected & unforeseeable developments have forced us to temporarily put on hold our work for Mission Love. We shall revive our efforts to do meaningful & helpful work for those in need.
• Please do not send us any emails for the time being.
• Do come back later and check our website for any updates.
Thanks for your understanding.
Team Love Commandos
09-Apr-2019
Love Commandos is being framed after a recent rescue operation of a girl belonging to a family related to a very powerful political party. We had already mentioned on Facebook on Jan 12, 2019 that our lives are in danger.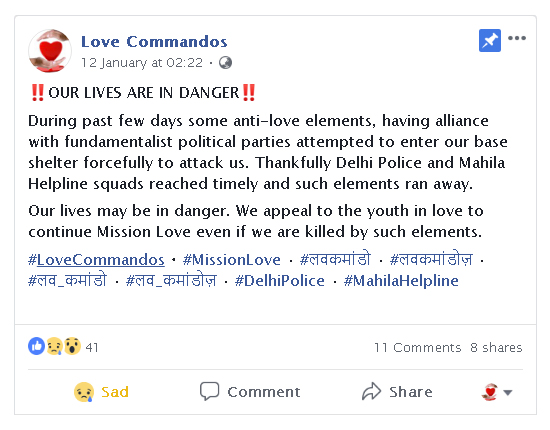 31-Jan-2019
▼ Sanjoy Sachdev, founder of the Love Commandos, a volunteer force rescuing young lovers from families and village councils who are determined to keep them apart.
Photograph: Gethin Chamberlain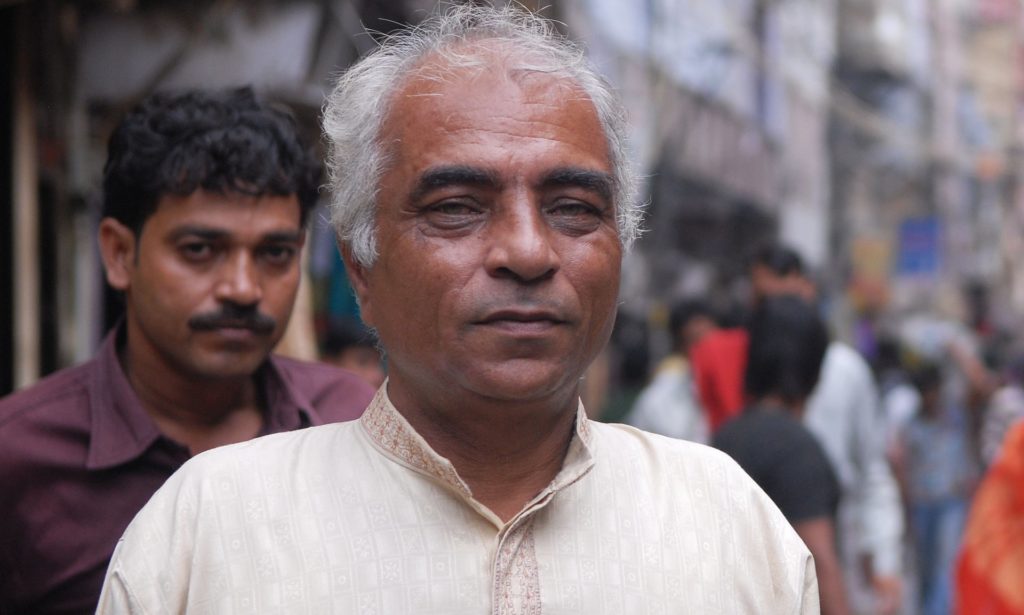 ‷Sanjoy Sachdev helped scores of Indian couples marry across cultural lines, and against family wishes – but police are asking if he was a fraud.‴
‷It was a world-famous charity dedicated to rescuing star-crossed Indian lovers. For the past nine years, using a network of secret safe-houses across India, Love Commandos sheltered thousands of young people seeking to marry outside their caste, religion or clan – and who feared their families might kill them for it.‴
‷Those who followed and promoted Love Commandos for nearly a decade are shocked and confused. "In 10 years they have saved thousands of couples," says Miriam Lyons, a British director who filmed the organisation on and off for five years. "I am in admiration for their work. It is extraordinary what they do."‴
‷Couples who have been assisted by Love Commandos are struggling to process the allegations against the organisation. "Nobody ever asked me for any money," says Vijay Kumar, who was staying at the shelter until two days before Sachdev's arrest. "Whatever I paid, I paid voluntarily to cover the expenses for my marriage."‴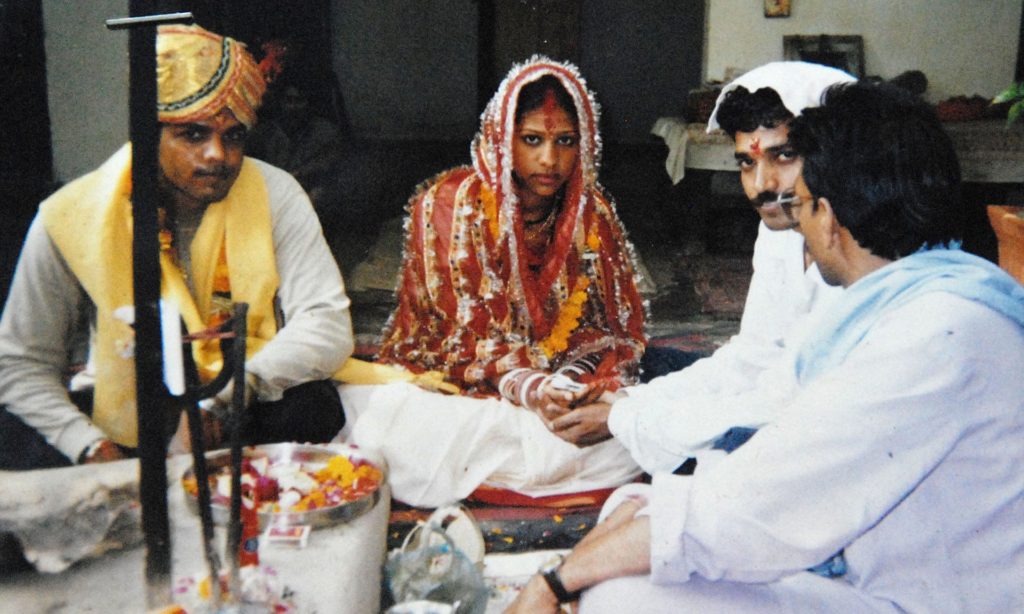 A couple get married with the help of the Love Commandos in 2010. Photograph: Gethin Chamberlain
‷Kumar, 22, is now in hiding with his wife in a neighbouring state. Her family is looking for the pair. Without Sachdev, they would never have been able to marry, Kumar says. "Whatever life I have now is a gift from him."‴
News — The Guardian — Feb 15, 2019
By — Michael Safi
❝Love Commandos being framed, claims son of absconding office bearer❞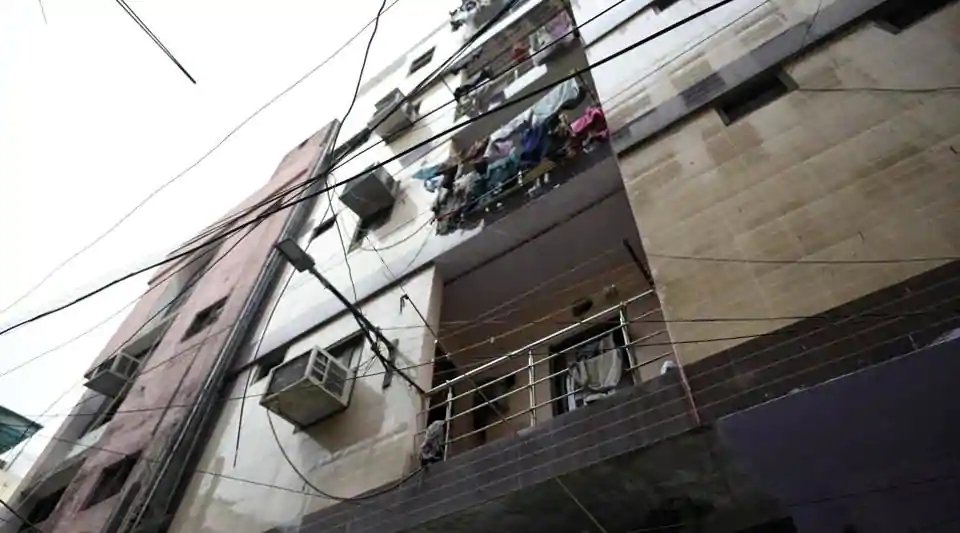 ‷The son of NGO Love Commandos' chief coordinator on Thursday claimed that the organisation was being framed in a case of harassing couples.‴
‷"This is the first time such allegations have surfaced. Since 2010, we have helped over 40,000 couples and have always been praised," said Manav, Malhotra's 18-year-old son. "We have submitted all evidence to the police. We read reports of them alleging that dogs were unleashed on them. We have submitted videos and photographs of the same girls playing with the dogs."‴
‷"They have accused us of confining them. We have submitted photographs of the couples partying just days before they lodged the complaint. We have also not charged a penny from them and depend on donations. We will present all our evidence in court," he said.‴